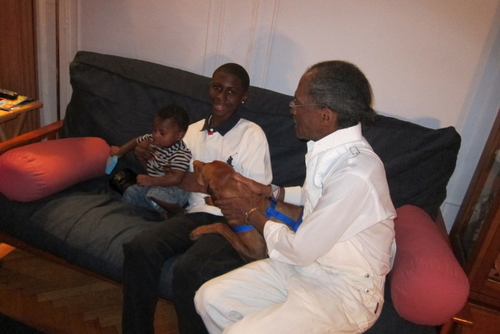 A family is a group of people who designate themselves as such and who care for and about each other. Hopefully, this broader definition will encourage a variety of "families" to seek help, particularly those who may have felt they didn't qualify in the past.
My in-depth knowledge of individual and family dynamics helps me in my work with struggling families as defined above.
Family therapy is usually a combination of counseling and psychoeducation. This dual approach helps family members understand that although there is usually one member who has the most symptoms, he/she is in reality the repository of the family's issues. Frequently, this is the youngest and most vulnerable family member. (This person is known as the "identified patient.")
Family therapy involves meetings with all members whenever possible in the room. This gives me the opportunity to observe family dynamics first-hand. I will also meet with family members individually.This helps me have a deeper understanding of that particular person's issues and concerns, some of which he/she may be reluctant to share.
Some of the work involves:
~ helping individual family members own their personal contributions to the family's disharmony and
~ guiding them on how to communicate with one another effectively and resolve differences and disagreements.
As a Family Therapist, I remain neutral. I am the advocate for the entire family. I do not blame any one individual for the family's problems. I strive to give all family members a chance to ask questions and discuss their concerns.
My goals are to:
help family members find common ground on which to build successful relationships within the family;
heal any family rifts
restore positive feelings for other family members
help individual family members have a voice in the discussions and by extension at home.
When necessary, family therapy may also include referrals to other medical professionals as well as to 12-step programs in families with addiction issues. I will also recommend individual and couples counseling if that is appropriate.